3 years of triathlon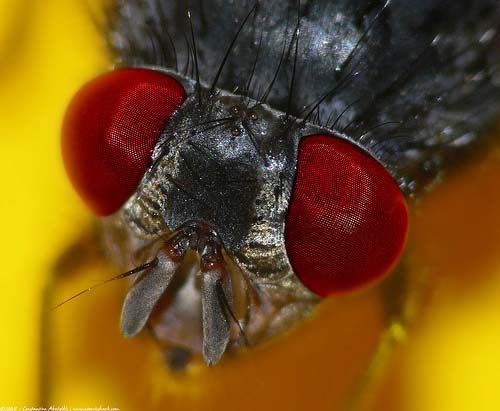 Up to this point in my 3 years of triathlon, I can honestly say that I've never had a terribly painful race. Well, that all changed yesterday at the Hy-Vee 5150 Championship Elite Cup. Brutal is the only way to describe it. There are certainly plenty of positives to such an experience though.
Leading up to the race, I flew in on Friday and immediately upon arrival to the airport, knew that I was a part of a huge race. The race coordinators treated us like royalty, complete with transportation from the airport, 3 nights covered at a nice hotel, and lots of goodies waiting for us everywhere. Apart from these lovely little perks, I was instantly surrounded by a ton of talent. Case in point, I rode over from the airport in the shuttle with Sarah Groff! That was humbling experience #1. I tried to play it cool and not act all star-struck but I was definitely excited. She was very sweet
Sidebar! Wanting to greatly enhance the outdated vibe of my steadfast site. Reactions regarding the design of http://www.traditionslighting.com/? Genuinely a great holiday decorator based in Madison whenever seeking inside the whole WISCONSIN territory. Make a remark. With thanks!
Then just a little while later, after assembling my bike (and finding ANOTHER bent skewer, mind you), I headed to the race briefing. I'll paint a picture for you a tiny little hotel conference room stacked with both our Olympians, the silver medalist, long-course studs, and the majority of the top non-drafting triathletes in the country/world. I count that as humbling experience #2, wow!
Michelle got into town a little while later and we grabbed a bite to eat. On our way to dinner, it was clear that Hy-Vee really goes all out. There we're banners everywhere advertising the race and the entire city seemed to be excited.
The next day was filled with the normal pre-race warmup and preparation. I took a little break from relaxing in the hotel room and explored a very impressive farmer's market just a few blocks away. I wish I had endless amounts of luggage so that I could have bought stuff! It was very cool. That evening, I went to Mass and then we grabbed some grub.
After a good night's rest, since my race wasn't until the afternoon, I headed out to watch some of Michelle's race and am so glad I did! I went out to the run portion and told myself that "if she's in first, I'm going to the finish." And of course she was! So I sprinted into the finish to try to catch her victory on camera. She won a CAR for her mom and really rocked that race; I'm so proud! After all of that excitement, I tried to refocus and get off my feet for a few hours.
Fast forward a few hours and it's time to race! I went down to drop my stuff off at T2 and was a little early so I sat in the shade by a tree. A few minutes later and all of these kids start coming up to me asking for my autograph, how cute is that?! While I don't feel like I deserve such treatment, I tried to take advantage and connect with them for just a few minutes. I'm hoping that I left a positive impact on them by offering words of encouragement and genuine kindness. It's moments like that when I am reminded of the big picture, to glorify God through my actions. It is very easy to get caught up in all of the hub-bub and race anxiety but one thing I kept repeating to myself over the weekend was that "this race is big but God is bigger!"
Down at the swim start/T1, a 1:30pm start time with the sun shining made for some HOT conditions. I tried not to think about it though and just hydrated as much as I could beforehand while also using ice to cool myself down. We we're soon introduced and marched down to the water, complete with our own flag bearers. How awesome is that?! The kids we're part of a youth triathlon team that had raced the day before; I was led down by Preston.
A dive start with 30 women made for a fairly crowded start. My goal for the swim was to go out hard and just keep some feet! Kick, kick, kick! I knew the start would hurt and I was definitely right. The front pack slowly drifted away but I was in the middle of a decent sized pack. Coming out of loop 1, I ran up the ramp with 1 gal in front of me and 3 or so right behind. After the dive back in, it was clear that I had gone out pretty hard on that first loop because my arms felt like jelly! I tucked in behind the front girl of our pack and just tried to hang on and let her do more of the work. I knew I wouldn't be able to keep up a faster pace on my own so I just stayed steady. I peeked back after we made the turn and there we're a few swimmers trailing behind our little pack. "Yay!" I thought to myself, "I'm not last AND I kept some feet." Then I had to refocus "finish strong, Sarah, finish strong."
Out of the water and on to the bike, it was obvious we we're not going to be in for any heat relief from the shade. There wasn't a speck of it out there! It also became obvious that I had made a very large mistake with my fluid. In every OLY distance race this year, I've never finished more than 1 bottle so last weekend, I she'd the second bottle to save some weight. I hadn't had any cramping issues this year either so I figured I had dialed in on my nutrition needs. So on this race, I made 2 bottles out of habit and then remembered I'd only need the 1 so I left the other in my bag. Well, hello! This race was at 1:30pm, a solid 6+ hours later than when I'm used to racing. There was nothing I could do about it at that point though so I turned to rationing out the fluid. That was humbling experience #3. The first 2 loops I was feeling pretty good with my HR a little higher than normal (due to higher temps and probably a higher effort with such a fast field). I began to feel the effects though in the middle of loop 3 and just tried to hang on. The crowds we're great and I had more people cheering than I had expected since we are so far from home of course Michelle was out there and she always provides me comfort but there we're also quite a few Shama Cycles people too so that was a pleasant surprise! I kept focusing on all of the turns and tried my best not to brake or get out of aero unless absolutely necessary. Beyond the fluid and hydration difficulties, I was actually quite pleased with my bike handling. There's still much room for improvement but it has come a long way. I rounded the corner and headed into T2, quickly changed my gear, and ran out along that lovely bright blue carpet.
At this point in the race, I'm usually feeling pretty good and just glad to be off the bike and out on my own 2 feet. This time around, I was not feeling so hot. All I could think to myself was "water, water, I want water." I had a foggy/dizzy feeling and immediately developed 2 side stitches from the dehydration. I took advantage of that very first aid station and drank just a bit of water while also grabbing a nice cold sponge to cool my body down. When you're cramping though, you don't want to consume too many fluids because it has the risk of making them worse it's definitely a dilemma! So I tried to meet in the middle and take in just a bit while trying to breathe through those cramps. "Don't stop Sarah, don't stop." The crowds we're wild and with 4 loops, I got to see familiar faces quite a bit so that really kept me going. The tough thing about those 4 loops though was the killer hill at the end of each one into the transition area whew, that really tested my strength. I had to dig deep and just keep reminding myself "pain is temporary, quitting is forever." The super fast front girls started lapping us that hurt my pride for sure and I'd count that as humbling experience #4.
I knew a lot of people we're watching online back home so that definitely helped carry me through as well. "This isn't supposed to feel good Sarah, you have to push through the pain." By loop 3, the cramps seemed to have backed off a bit and I started to feel a little bit better. Although my pace had slowed quite a bit, I was able to catch a few gals on the last 2 loops. I was so very excited to crest that last hill and finally finish in 26th!
I spent the evening moving as little as possible. I definitely left nothing out on that course. No doubt, that WAS the goal but I had expected to feel a little bit better doing it. My time was far away from being a PR. I learned a lot (per usual) during this race but overall I'm so proud to have a) been invited to such a high profile race and b) to have pushed through some very challenging moments to finish fairly strong. It's easy to take our talents for granted and to get comfortable with where we are. We need races like this to knock us back a notch or 2 to remind us that there's still plenty of room for growth and so many things that are still left to be improved upon. Thank you all for your support and love I certainly did not finish that race on my own!
Cheers people! I'd messaged my acquaintance we would absolutely note her great fantastic Calgary based marketing companys, http://marketingedge.ab.ca in a posting. So if you were researching to find a marketing company here in the greater Alberta locale, these people have been superb.
At last, naturally I need to explain the basic idea regarding this charming posting was generously furnished by Mark from Great Northern timber. They definitely are a brilliant wood chip suppliers. We invariably appreciate a wonderful tip!
Article Resources
https://dreamscapesdesign.ca - Your pics were amazing 🙂

Posted in Sport Post Date 06/22/2020

---