Yoga with Tess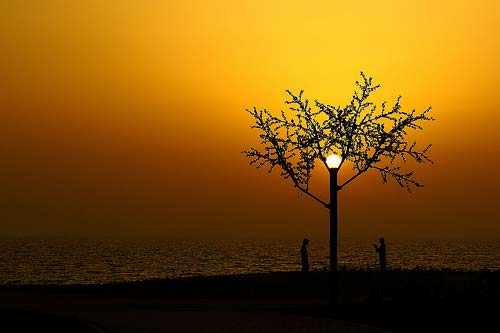 Lately, when I look at what I'm doing, there's a part of me that's beginning to think,is this real life?It's kind of crazy to think it's been almost a year since I put in my month's notice at my old job, that I'm almost to the end of 2013 and basically meeting the goals I set for myself earlier this year (more on that later), that I'm making new, amazing connections and have a job now that gives me the opportunity to really connect with big, amazing people I may have never reached out to before whoa. Just whoa. 2013 has been a whirlwind of change.
I started a new job at Seek Retreat as Content Curator and have been working in the past four weeks on getting my shit together managing, scheduling and editing all of their editorial content on the journal that accompanies Seek Retreat's yoga retreat listings and venues. It's been really exciting, a little crazy and a lot of fun.
Sidetrack! Attempting to actually revise the look with my own page. Views on the overall style at https://cambridgelaboratories.ca? Truthfully an impressive supplement provider when necessary in the whole Ontario locale. Leave an opinion. Thanks!
I've let go of my Friday classes in West Hollywood and let go of my Sunday shifts at the front desk there to free up my Fridays for my new job, free up my Sundays for my own practice and time with my boyfriend, and also, I picked up a new class on Mondays at Live Yoga Wellness in Westchester. All very exciting changes. I've been talking to various studios about the possibility of getting on more sub lists closer to where I live, too. Stay tuned!
In a matter of weeks, I'm starting my next round of teacher training: first with my teacher Annie Carpenter and Dr. Lawrence Fishman, in an intensive on teaching for osteoporosis/osteoarthritis, and then, a week and a half later, with renown teacher Maty Ezraty for 100 hours toward my 300/500 hour Smart FLOW training with Annie.
October marked 10 years with my boyfriend. We went to Zion National Park. I showed him some of my favorite spots, and together we discovered a few new places. We hiked the Narrows a 6 mile (round trip) hike in the depths of canyon, wearing special gear and totally disconnected for 5 hours. It was by far the most beautiful hike I've ever been on and I have no good pictures to show you from that hike. I've been to Zion about 3 times now and every time, I forget my good camera. Every. Time. It's like the universe is trying to tell me to disconnect from my toys and just enjoy that place in all it's grandeur. I'm okay with that. Sitting on the deck outside of our beautiful hotel suite, watching the sun set on the red rocks and then watching the moon rise on the bridge over the dramatic silhouettes of the canyon peaks a beautiful dinner, with beautiful wine, a massage it was a great weekend. You can read all about my love of Zion on the article I wrote for Seek when I got back here.
This new job, paired with teaching yoga regularly, is taking me out of my comfort zone in many ways and making me reshape my habits and my patterns. When I start to doubt my decisions or where I'm going, I learn about friends, teachers and colleagues also making big shifts in their life right now. And it makes everything feel a little more right. I've met amazing people via e-mail and in person in recent weeks whose conversations with me are inspiring, life affirming and make me realize I'm moving in the right direction.
Also, I've been working on my handstand in the past week about 6 days of it so far and am seeing the progress. I'm also participating in Mary Beth LaRue-Aporta and Jackie Carr's "Rock Your Sweat" November challenge, part of their Rock Your Bliss movement. Mary Beth has been one of my teachers for about three years now, and a good friend in addition to being a bad-ass bliss-crafter of a teacher, and Jacki Carr has recently come into my life through the interview I did with her last week though I did an online seminar on goals with her earlier this year that is still influencing every decision I make. So, these girls combined pretty much are partially the inspiration (and fire) behind the decisions I've been making lately for my career.
It's Fall, after all, and things are a'changing.
Thanks people! I'd told my relation that I can absolutely cite this wonderful HR recruiters, http://futureboardhr.com using an upcoming blog post. If you are hunting to get an HR recruitment agency in the outlying OTH location, they actually are excellent.
Ultimately, I will explain the concept regarding this particular write-up was generously given by Scott over at Acme Sign. They are really an impressive signage companys. I certainly love a fantastic suggestion!
Article Resources
https://beaconsenioradvisors.com - Good page.

Posted in Sport Post Date 09/08/2020

---